The devil gets a ZARD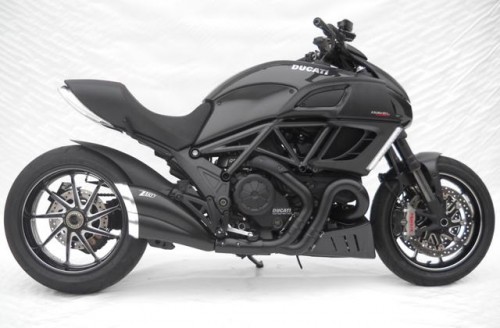 ZARD Exhaust are well known for their innovative designs, they produce exhaust systems for most of the motorcycles brands. The above photo is for the ZARD full system on the Diavel, notice the black ceramic qouting on the header and how the slip-on has the same curves of the rear wheel and doesn't hide the wheel.
ZARD is offing the system in a street legal version and a race version that comes without a catalyzer, ZARD are also giving you the option to customize the system with anodizing and ceramic quoting.
For more info and pricing check out ZARD website.