I tried to convince him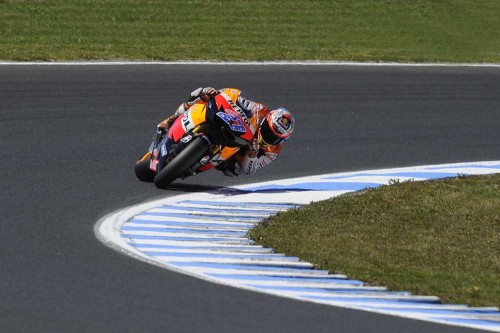 …..but did not succeed !I have much respect for his decision.
Shuhei Nakamoto, vice president of HRC
The announcement of Casey Stoner on his withdrawal from MotoGP at the end of the season shocked the motor sport world, Nakamoto confirmed that HRC were aware of Stoner plans…we talked about it many times, Stoner wanted spend more time with his family in Australia and as little time as possible to do tests. Nakamoto adds, We thought that the five month winter sleep is enough, but apparently it wasn't !
According to tweets form @AziFarni quoting Stoner "over the years there have been things in the sport that were disappointing but also things that he loved…now the balance has tipped and after of years sacrifcing his family its time to stop as the passion is lost "
Stoner's decision will complicates Honda's future MotoGP plans, rumors are already circulating that Honda is pressuring Dorna to abolish the rookie rule which obliges rookies in MotoGP to do at least one year in a satellite team before moving to a factory team. -Honda has their eyes on Marc Marquez.
One thing for sure is we are gona miss Stoners slides, and i personally believe Stoner will do a come back .