Suzuki GSX-R 1000 2013 One Million edition !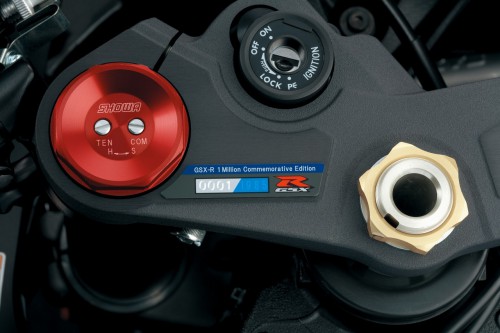 Suzuki unveiled yesterday GSX-R 1000 2013 1 Million edition, the bike has a new color scheme celebrating 25 years of production glory and the one million bikes produced from the GSX-R 1000 line.
I don't see any changes in the bike other than the color, the numbered plaque and the 4 in 1 exhaust !
More photo