The Best Just Got Better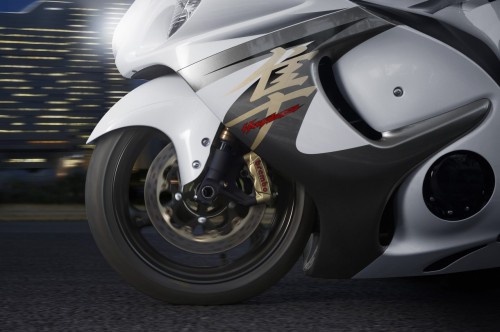 Since 2008 the Suzuki Hayabusa hardly got any upgrades, most of the changes were cosmetic, come to think of it its not easy to enhance an a great bike like the Hayabusa. For the 2013 model, Suzuki decided to make the Hatabusa a safer bike by upgrading its break system to ABS and replacing the front calipers with high performance Brembo mono block calipers.
The bike also got a new Drive Mode Selector (S-DMS) that enable the rider to choose from 3 different engine maps on the fly directly from the handle bar. The bike still lack  traction control which leaves the reader fully recpocible for his actions.
More photos