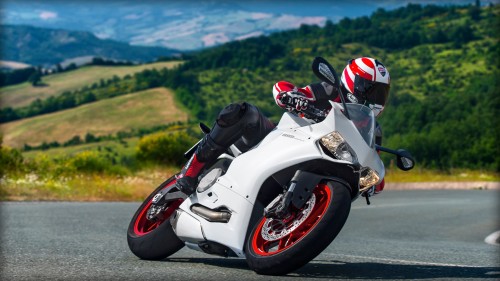 169 kg with 148 HP, the snack that you won't feel bloated after !
The bike comes with all the gismos you'll ever need, riding Modes, fully integrated ABS, Ducati Traction Control (DTC), Ducati Quick Shift (DQS), Engine Brake Control (EBC) and full Ride-by-Wire (RbW) throttle control with Ducati e-Grip.
The power to weight ratio is great, the rider will be able to go throttle happy without feeling guilty afterwords.
I feel this bike will do much better that the 848 which didn't get amble time to prove it self locally, it might also do better than the 1199 which is hot, harsh and very track focused.
This is the coolest corporate invitation i have ever got !
Thank you Zain, you never fail to outdo yourself 🙂
If you are a MotoGP fan then this iPhone app is worth a 12 pack, u'll never miss a practice, a qualifying or a race…provided you have the TV channel thats broadcasting the all this live of course.
A couple of years back when BMW launched the S1000RR no one expected that this bike will dominate the super bikes for that long, the RR is still by far the most powerful production bike on the market its even much more powerful than some 1300cc bikes. But for riders with a twin engine fetish, you'll need much more than horse power to capture their attention, you need a bike with soul, a bike with a character, a bike with a history, a bike that makes riders reminisce.
I guess BMW doesn't need me to tell them this, they were smart enough to figure it out them self's. So they decided to recreate the BMW R 90 S and because they have a lot of money they didn't bother going back to the drawing boards, they decided to ride on someones else back, someone rebellious, someone that can put some soul in the dead long dead R90S. —click for more—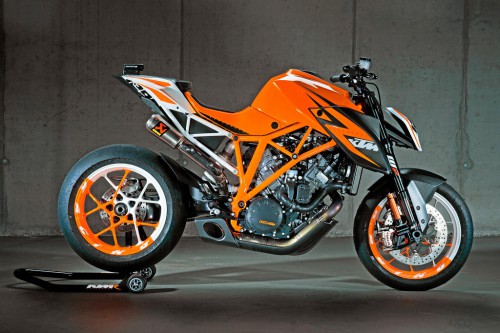 Every couple of years the motorcycle industry spits out a must have art piece, but the only problem with such bikes is that you have to treat is as an art piece ! The new KTM 1290 Super Duke R is an exception, its a super bad ass piece of art that begs you to give all of your "who's your dady" treatment.
The KTM 1290 Super Duke R is modern minimalism at its best…no its more than that its actually a minimalist hardcore sex scene looping for your pleasure, its like one of those long orgasims and i bit you haven't had any of those for a while.
The good news is that you wont have to wait long for that feeling, the Super Duke R will be available at K&S in November.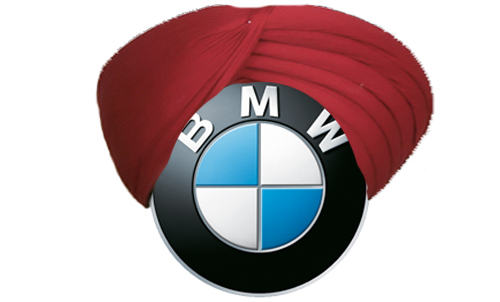 The growing Indian market is attracting bike manufacturers all over the world to get a share of the Indian market, and BMW is no exception as they just announced a deal with the Indian manufacturer TVS. The BMW TVS deal will give TVS access to BMW's technology to help it compete against Honda and Bajaj.
TVS and BMW will also be jointly developing new models together but all joint bikes will be sub-500cc and will be sold either as BMW or TVS depending on the market they're going to.
So be careful your next BMW might be actually a TVS with a TVS badge 🙂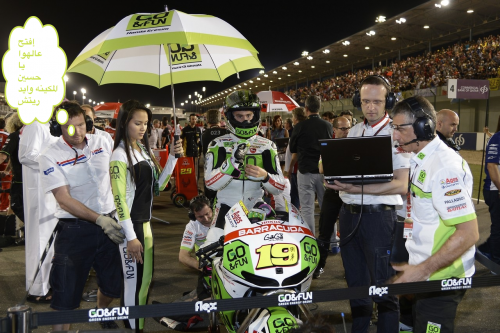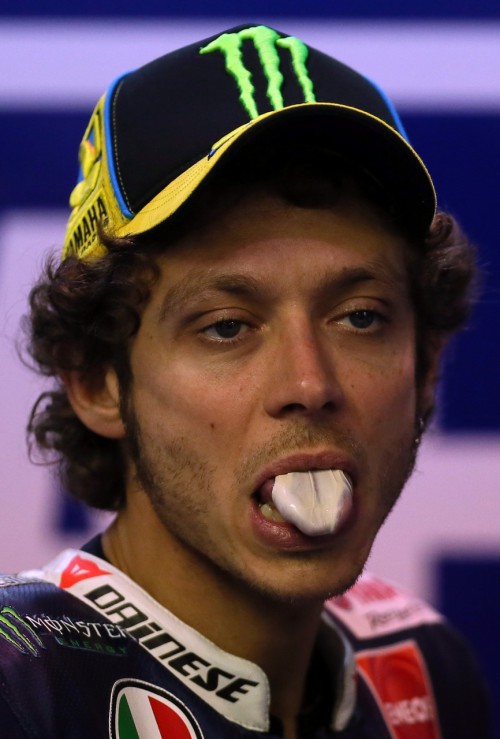 The 2013 MotoGP opening round in Qatar yesterday was really fun to watch, i enjoyed all 3 races -Moto3, Moto2, MotoGP- I can't really recall when was the last time i enjoyed the 3 categories. Rossi surprised us with his comeback, but we still need to see how will he perform against Lorenzo.
I'am guessing the coming races will be very interesting, the only issue is finding the time to watch all 3 categories.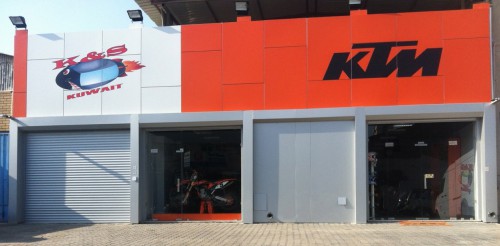 The KTM dealership has been exchanging hands between the local dealers for past 3 years, TriStar has been the dealer for quite some time, but 3 years ago the dealership went to Bike World and beginning of  2013 it landed at K&S.
K&S is will known between the local off road and MX riders…Khaled Al-Duaij owns and manages K&S, he started the business while in college in the US then officially launched it in Kuwait in 2003 and since then he managed to turn his hobby into a successful business and built a credible reputation among its customers and competitors locally and regionally.
K&S now represents a handful of well reputed brands like Yoshimura, Barker, FMF , Zard, Leatt, Bazzaz, Gearne Boots, Airoh Helmets, Bell Helmets, Thor, Answer, MSR, JT Racing and the list goes on…K&S is also a supplier of power-sports aftermarket parts & accessories and caters to the needs of bikers of all types-street, Dirt, ATV, UTV and Jet Skis.
I payed them a visit last week to check out the latest KTM bikes and to get a replacement lens for my GoPro camera, the showroom is full of interesting and unique riding gear and accessories, the workshop is also spacious and well equipped. I believe KTM has landed in the right place and K&S will be its permanent local home, as K&S has the experience, credibility and the customers base to serve the brand.